Ron Werner and Marc Molinsky
Today in The Lounge, Nick chats with Ron Werner of HW Home. A native of Chicago, Ron began his professional career as a stockbroker prior to opening a series of home furnishing store. Next, Nick sits down with Marc Molinsky of Designer Advantage for a fascinating conversation about his years of working with designers, as well as current industry trends and billing best practices.
Ron Werner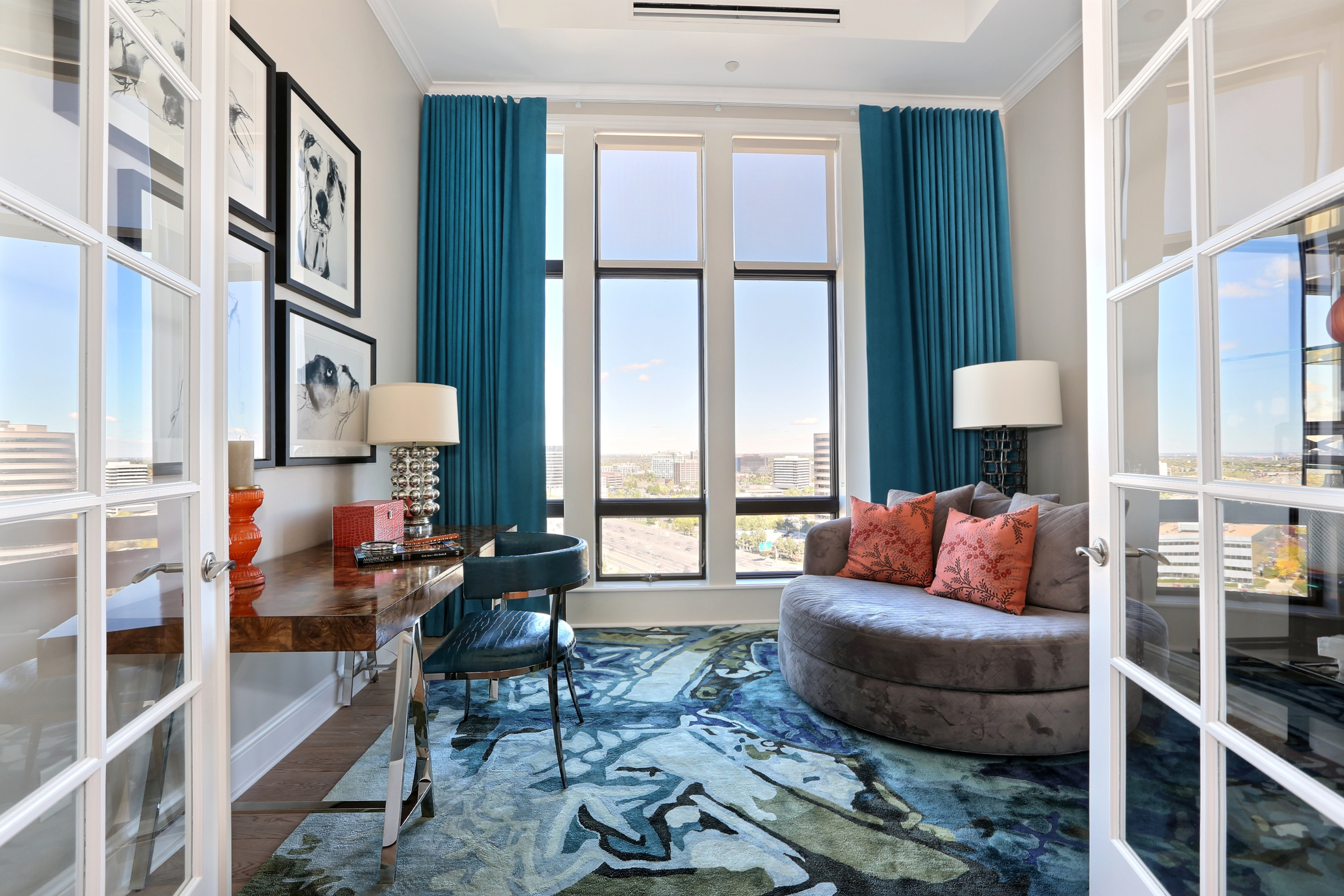 Ron is an interior designer based in Boulder, Colorado, who has had a fascinating journey from stockbroker to interior designer.
Early Beginnings
Ron began his career as a stockbroker in Chicago, Illinois,  after graduating with a Bachelors in Economics from Indiana University. He says his years as a broker taught him the ins and outs of running a small business, and later, on a trip to Boulder, Colorado to visit his sister, Ron decided to move to the area and open his own shop along with his partner, Jim, who was currently running a Holly Hunt showroom in Chicago. The duo decided that purchasing real estate in the area would be the best investment and opened their first store in 1999.
The Store – HW Home
Ron and Jim always had a clear idea of what they wanted: a true home store that reflected their personal aesthetic. Now expanding into their third location, the look and feel of the store is still in alignment with their original business plan: they create an eclectic palette using their sourcing methodology of " Hunt, Gather, Edit" — working  to select items that are unique and beautiful, stand the test of time and will excite people.
Marc Molinsky – Designer Advantage
Next in The Lounge, Nick chats with Marc Molinsky of Designer Advantage. For 18 years now Designer Advantage has handled the financials and bookkeeping for interior designers, allowing for more time to focus on client relations and the creation of design vision. Designer Advantage handles the financial side of the business, ensuring that designers are paying bills and making a profit. Functioning as both a full-service booking company and an outsourced CFO, Designer Advantage provides services to designers at a cost less expensive than hiring a full-time employee. They currently manage 120 firms across the country.
Industry data
Designer Advantage has been in business for 18 yrs, and during this time they have seen a shift in the way in designers are being compensated for work. Originally, profit was generally tied to product, with designers making 35-45% profit markup on top of the flat fee. This practice has deteriorated over time as designers lose the competitive advantage of purchasing trade only products. More notably, when markup profit is divided by the hourly rate, the numbers simply do not add up — resulting in designer not being properly compensated for the amount of hours spent. Therefore, the industry has been shifting toward an hourly model which can help designers increase their profitability.
Time Billing Best Practices
As Designer Advantage sits on the front lines preparing and receiving invoices for the client they possess a unique vantage point. As such they have developed a few techniques to minimize negative client feedback, to help your interior design business weather the seismic shifts we're all seeing in the industry. Listen to take a deep dive!
To learn more about Design Advantage visit their website!
Chaise Lounge Updates
HD Expo – May 2 – 4
ICFF – May 20 – 23
NeoCon – June 11 – 13
Dallas Market – Jun 20– 26
Las Vegas Market July 29 – Aug 2
High Point Market – October 13 – 17
BDNY  – Nov 11 – 12
Resources
Follow this link to check out our fantastic sponsors and find out how they can help YOU!
Wrap Up
If you would like to hear more episodes, please visit us on iTunes or on our website at TheChaiseLoungePodcast.com. Lastly, find The Chaise Lounge on Instagram, Facebook, and Twitter or post a review on iTunes, you may even hear your review read live on our next podcast. With that said keep dreaming big, and keep designing a great design business. See ya!